How to use my 3Dconnexion device with TopSolid?
The 3Dconnexion devices are supported by TopSolid7.

Up to version 7.16, only the 3d sensor allowing to rotate, zoom and move the view is managed.
From version 7.17, the 3Dconnexion mouse buttons are also supported. They allow TopSolid7 commands to be launched directly from the 3Dconnexion mouse buttons.
This feature requires the version 10.8.10.3503 or greater of the 3Dconnexion driver. The latest versions of the 3Dconnexion driver can be downloaded from the https://3dconnexion.com/drivers/ website.
When the driver is installed and your 3Dconnexion mouse is plugged to the computer via the USB cable, The customization of the 3Dconnexion mouse buttons is done as follows:
Run TopSolid7 and open a document (Part, Assembly or other),
Run the 3Dconnexion Home application and click on the Settings icon: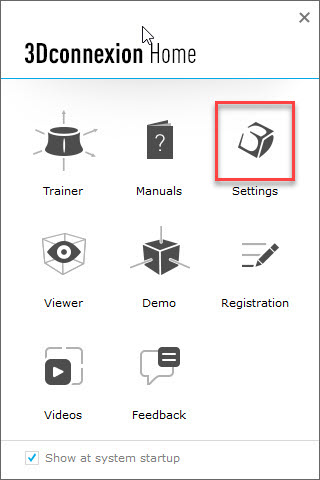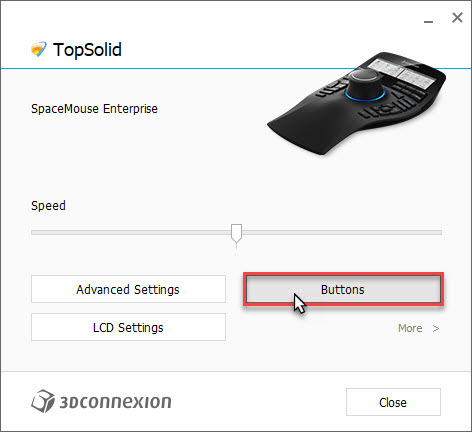 And choose the buttons to customize: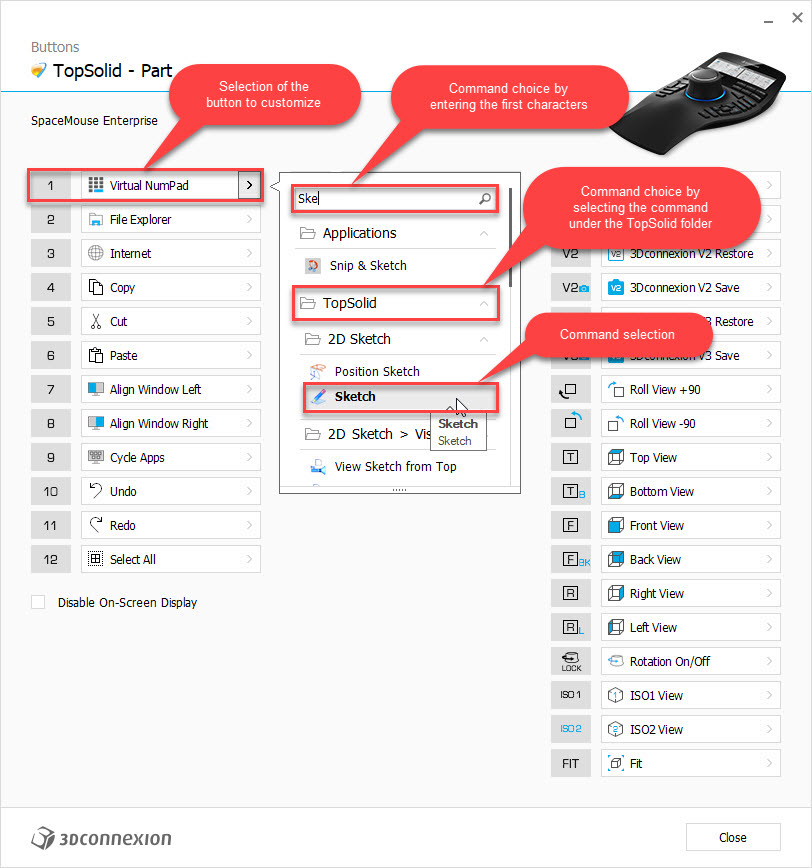 NB: When the center of rotation is defined in manual mode in the driver (Advanced Settings > Rotation Center, Auto mode unchecked), you must press Ctrl + Middle button in TopSolid to define it.
More details on: https://3dconnexion.com/fr/applications/topsolid-sas-topsolid/